PosT arI Nih kira in BuLk..seBab aKu maLas So banYak yAng naK ciTer..MuAHhaha..
FiSrt aKu naK baGitaU..5 faVoRiTe gOrgeOus aNd DesPeRAteLy hOusEwiVes Is BaCk..aI Like..taK saBar aKu naK taU reSuLtnYer aRi Tu sebAB aRi Tu LaSt sI mIke tU kaWen..sO aKu naK taU dIa kaWen NgaN saPer..seBab kaLAu bLeh Aku nak dIa kaWen Ngan sUSan..taK mO arrr NgaN katHerIne..TaK seSuaI..hehehehe..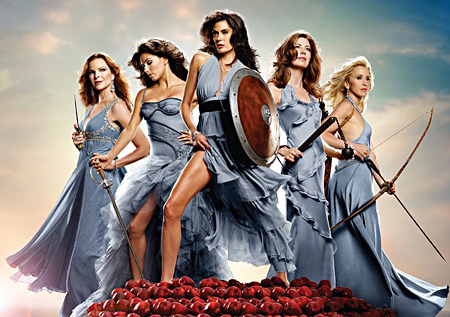 SeCond..sTorY Nih aDaLah meNGenAi haL uMah aKu..beNDa nIh terjaDi paDa HaRi seLaSa..ReMeMbeR thIs
stOry
...Haaaa...ItU berLakU waktU uMah Aku YAng dULu..InI dI rUmaH aKu yaNg skAraNg nIh..maLam seLasa tU paS aKU teNGok deSpeRate hOusEwIveS aKU tidO Lah..TeTiBa aKu terjaGA..taPi maSa MaLam Tu meMaNG aKU maCam sUSah naK TidOr Pon..PaStu maSa akU terJaGa Tu seBab Pe TAu?? SeBaB aku terDenGAr oRaNg dOk betUkaNg kaT aTas UmaH aKU Tu..sIap deNGar bUnYi tuKuL dia MaCam TerjaTuH LaGi..TaPi meMang reAL Lah..TaK tIpU pUnYa..maSaLahnYer sKang Nih..saPe YaNG dOk berTuKaNg kaT aTAs?? umAh aKu aDaLAh tInGkaT yaNg paLinG aTas SeKaLi Ok??...kaLAu ye Pon menTenen Tu raJiN saNgat naK perbeTuL baNgUnan..aGak-aGaK LaH beB..teNgah maLam daH nIh wOih..esok aKu naK keJe..meMULa aKU maIntaIn gaGAh gaK naK peJam kan maTA..taPi maKin aKU maINtaIn maKin kUat LAk buNyIk dIA (
CiLakak!
) aKu daH taK taU naK waT per..TaKUt??!! Op cOz Lah..aKu nIh meMang PEnAKut..maSa tu aKu terUs caPai QuraN kaT raK seBeLah kaTiL aKU NIh..aKU peLuk kUAt2..daLam haTi nIh meMang meMacaM sUraH anD aYat yAng aKU baCa..hehehe..daLam aTi aku tOLonG Lah jaNGan menJeLma dePan aKU..seBab aKu taU aKu taK sekUat ItU..aNd maNa taU Lah KAn aKU meMang naK diTaKDiRkaN dOk kaT umAh nIh seSoraNG seLamaNya..Hehehehe...eH ye KeR?? taH-taH buNyI taNGki aIr..HuHuHu..Hmmm...
ThIrdly LaK paSaL..aKu gI waT LawaTan ke KiLanG cOkLat beRyL's YaNg ada KaT serdaNg Tu..pUspAniTa sIni BuaT..MaSUk je Ke kiLanG tU kiToRaNg daH baU coKLat YaNG seMErbak..cEh..yaNg taK beSh nYer Tak Leh sNaP pIx seBaB diOrAng takuT reSepI raHsiA dIoraNg terBongkaR..Ceh...maCam LaH akU naK buKak KiLanG ceKeLaT..eH..taPi maNa tau kaN tetiba aKu kaYa..MuaHahaha..paStu aKtIvIti yaNg beSt iaLAh meRasa SumeR cOkLaT yaNg aDa kaT sItu daN meMBorong ceKeLat Laaa..Hehehe..taPi idOk Ler MuraH beNar..pRicEy gaK..CeH!!